Just before the candy-coated creepies of Halloween and the frosty festivities of Christmas is perhaps the most significant holiday celebration, Thanksgiving.   This holiday is wonderful in that it provides an opportunity to teach children about the importance of thankfulness, gratitude and family.  As well, one of the great strengths of Thanksgiving is that transcends religions and cultural difference, and sets is focus on appreciating the people and things in our lives.  
The act of coming together to share a meal and give thanks is the perfect time to teach some valuable lessons in a creative manner.  Here are a few ways to foster an attitude of gratitude with children during Thanksgiving.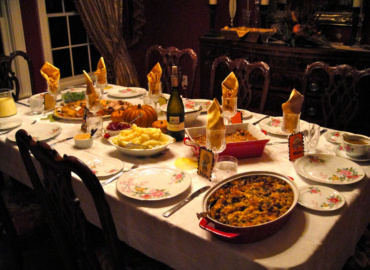 Share some Family History
As everyone is seated around the family table, take the opportunity to share traditions and stories, particularly if the group is multigenerational.  This type of sharing will not only teach children about life and history but also create a greater family connection.
This is also a great time to talk about the preparation of the Thanksgiving feast teaching children about where food comes from and providing an appreciation for what is on their plates.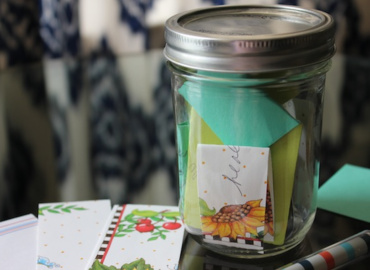 Create a Thankful Tradition
Start a jar, box or notebook where every member of the family can write down what they are thankful for throughout the year.  The blessings that are scribed can then be read on Thanksgiving.
Part of this is also the chance to teach children that even during life's difficult moments it is possible to be thankful as well as the importance of sharing good fortune with others.  Encourage young minds to consider ways in which they can share with others (giving to charity, volunteering, etc.)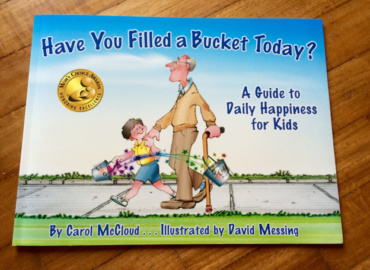 Storytime
In addition to sharing family stories, share an educational story with your children on the theme of gratitude.   Read a book together than take the time to ask questions around its meaning.   A great title to share with children is "Have You Filled a Bucket Today?" by Carol McCloud.
Get Crafty
Create a craft with children such as a "Thankful Paper Chain" where children can write what they are thankful for on strips of paper that are then looped together in a colorful and decorative holiday chain.  Along a similar vain, create a "Thankful Tree" by tracing leaves on colored paper and writing notes of thanks then attaching them to a tree trunk cut from construction paper or tied onto a small fake tree. Another idea is a "Blessing Book" which is essentially a scrapbook filled with pictures of people, places, things or events that are meaningful along with stories or descriptions of gratitude. 
The children can also get crafty in creating décor for the feast table, for example, they can cut leaf shapes out of construction paper to create place cards for each setting.
Once again this is a great way to celebrate and enjoy family time.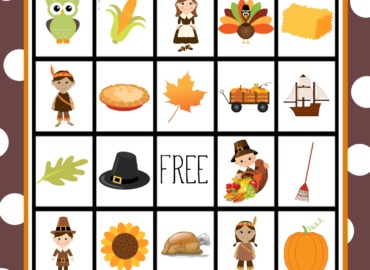 Get Playful
Games are always a fun way to learn.  Some ideas for play-based learning on Thanksgiving include: a relay race where holiday-themed items are passed (i.e. cranberries, acorns etc.); Thanksgiving trivia or Thanksgiving bingo.
These are just a few ways to teach children the meaning behind this special holiday and about personal blessings.  We are very thankful for the wonderful children in our care along with their families and we wish you all a very Happy Thanksgiving!