Are you looking for ways to ring in the New Year in a family friendly way?  If so, we've rounded up some fun ideas to make your holiday celebration pop!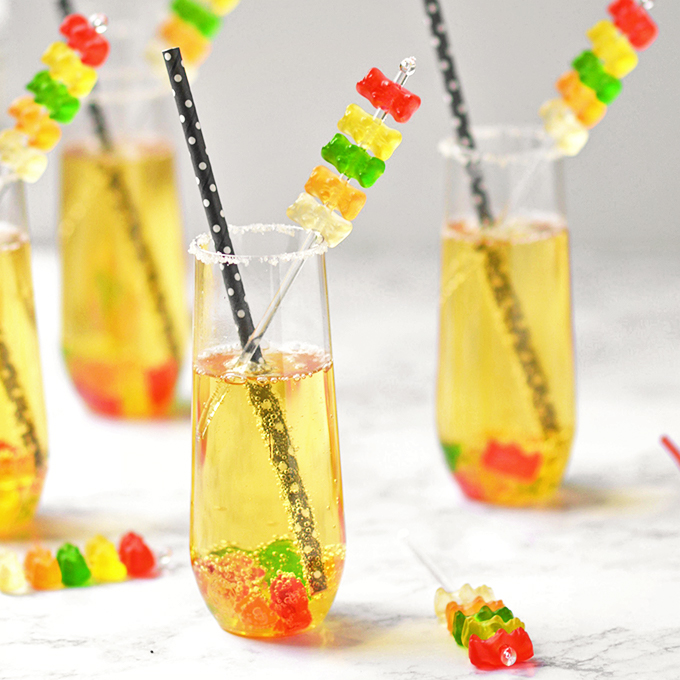 Toast to the New Year with a Mocktail
Have little ones raise a glass in cheer as well with a sparkling mocktail.  Combine white grape juice or apple juice with sparkling water and serve it in plastic champagne flutes for a children's toast.  For added fun add in gummy bears or top with cotton candy.
Set Back the Clock for your Countdown
Waiting for the ball to drop at midnight pushes bedtime way past the limits but that doesn't mean children can't countdown to the New Year. Consider making it a noon year's eve celebration and watch the clock strike twelve at 12pm instead. Alternatively you countdown at 8 or 9pm and make it an earlier evening. You can search for child-friendly countdown videos on YouTube or Netflix and give children the same experience of a new year's kick-off.
There are also several organized First Night celebrations that schedule two sets of fireworks displays.  Many municipalities have fireworks scheduled for 9pm making them more family friendly (check your local event listings for times and locations).
Get Crafting
As with other holidays, involve children in crafting elements for the celebration.  One idea is to gather up paper towel and toilet paper rolls and create holiday crackers using small toys or treats and wrapping paper and ribbon.   Another fun idea is to create props that can be used for a photo booth during the festivities.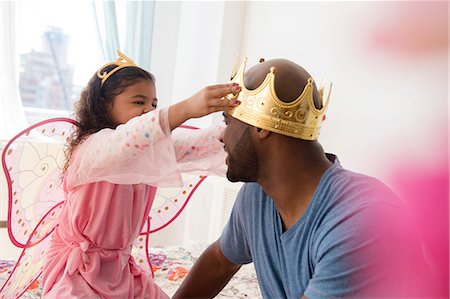 Play Dress-Up
It's always fun to get dressed up for a special occasion so why not dress up for New Year's Eve? Break out the sparkly dresses and sharp suits and dress to impress as a family even if you'll be celebrating at home.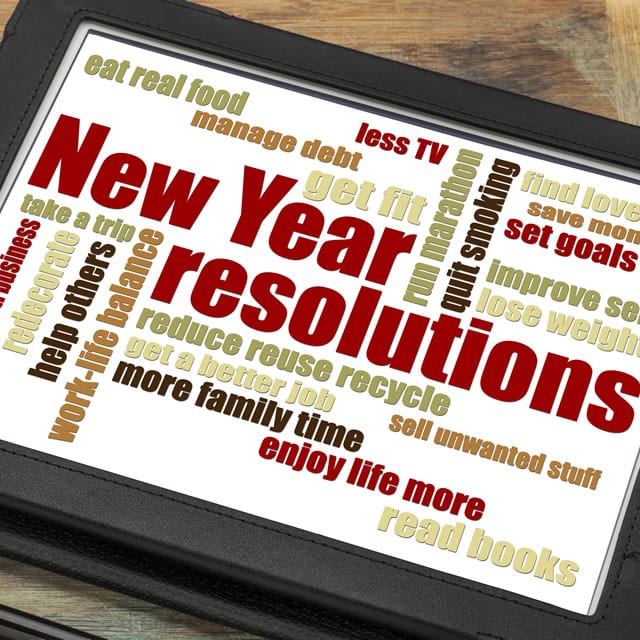 Make Resolutions Together
Setting goals for the New Year need not be an adults only activity.  Sit down together as a family and make resolutions including timelines.  Once you've written down all your aspirations, post them on the fridge or in another highly visible area to help each other stay on track.
Pull out all the Party Stops
Create a party play list; have party games; break out the noisemakers, party hats and confetti and enjoy the celebration.
There are just a few of the fun and family-friendly ways to usher in the New Year.  Whether you implement these ideas or hold your own traditions we wish you a very Happy New Year!