In this era of electronics, a child's gift list may often seem like the catalogue at the local Best Buy.  One of the greatest things to bestow upon them this Christmas is the gift of play. Get "unplugged" this holiday season and encourage collaboration, imagination and education by getting back to basics.  Classics such as building blocks, dolls, toy cars and costumes are the gifts that keep on giving because of the developmental benefits they provide.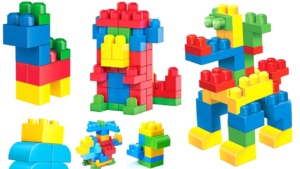 Building Blocks
For nearly a century children have been the architects behind entire cityscapes shaped from colored building blocks. Lego is toy that is loved by adults and children alike and for good reason, it offers a number of benefits.  These blocks promote fine motor skills, encourage teamwork, improve creativity, develop problem solving and mathematical thinking, improve communication skills, develop persistence, improve self-esteem and develop lateral thinking and planning skills.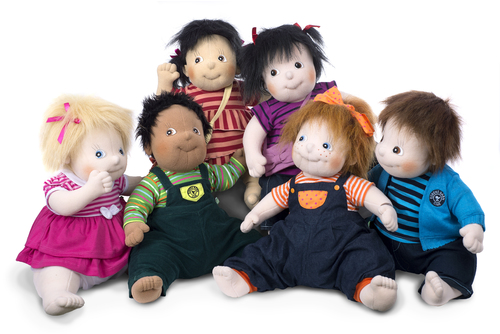 Dolls
Dolls are one of the oldest toys in existence and children have been playing with them for centuries (they can be traced back to the 13thcentury).   Dolls, regardless of gender, have always been a representation of children themselves and playing with them provides important growth for children. The benefits of playing with dolls include solidifying social skills, learning responsibility, help in processing emotions such as empathy and compassion, encouraging imagination and strengthening communication.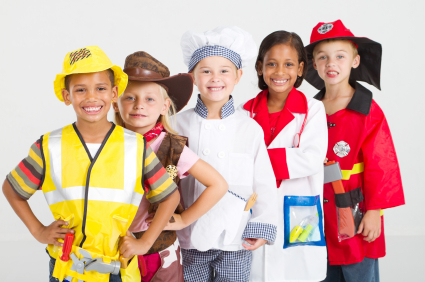 Costumes
Playing dress-up is an activity that children enjoy.  Whether modeling a superhero or emulating a professional in the community children benefit cognitively, physically,socially, and emotionally through dress-up play.
The developmental benefits of dramatic play in costume include improving memory skills, vocabulary building, teaching problem solving,increasing empathy, promoting emotional development, developing fine motorskills, encouraging socialization and cooperation, and developing imagination.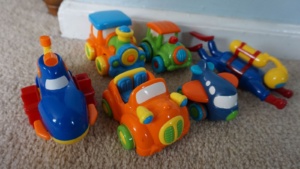 Planes, Trains and Automobiles
Toy vehicles have been a toy box staple for years, acting not only as a vehicle for enjoyment but for creativity as well.  They encourage physical development, develop coordination, balance and gross motorskills.  They teach children to share and negotiate and allow them to learn about friendly competition along with encouraging sounds in play.
Play is the way children learn about themselves and the world which is why we should all encourage play, but particularly play that isunplugged.  So if you still have to cross the names of little ones off your Christmas list consider getting back to basics and gifting them some of the classics highlighted here. Merry Christmas!